WANT TO START YOUR OWN SOUP?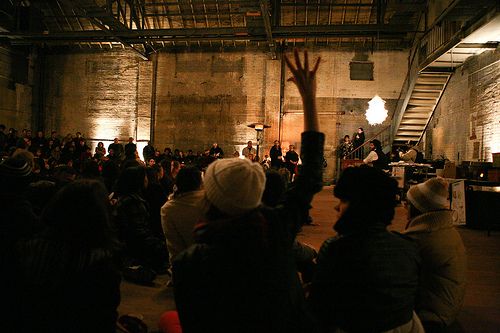 SOUP is a powerful tool to start conversations, practice democracy, fund new projects/people/ideas in our neighborhood, community, or city. There are many models in how to do it and Detroit SOUP has been able to create its own unique model for the redevelopment, reorganization, re-imagining of our city.
Detroit SOUP has been able to help walk alongside many individuals and cities as they start their own dinners. If you would like to start your own we have information for you! Send info@detroitsoup.com an email and we will help you get started with the process! We have developed a small manual with questions to consider before starting the dinner. It can be downloaded HERE. If you choose to download the manual and want to start your own dinner let us know and we would be happy to share our journey with you. Let's talk!
SOUP is also part of a larger SOUP movement, check www.sundaysoup.org to see if there is a SOUPlike dinner located in your area! Here there are many resources available to you, dinner locations, and models to explore.